Hard Hat Peter
Vintage Dive Gear
A place for all things vintage diving related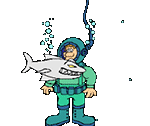 Welcome to the 'hardhat peter' website
I finally figured out that web sites never stop needing updating. I hope you like it.
All the gear I have collected over many years has in most cases just sat in boxes on shelves. It was really time to show them off a bit more for everyone to enjoy. There are a lot of items that I still need to catalogue so keep checking.
My History
I started diving in Melbourne Australia in 1969 being certified by Australian Diving Academy (ADA). Bill Sylvester was an owner and my trainer. An assistant at that time was Steve Taylor who I met again about 35 years later and we are now friends doing regular Hard Hat diving in June each year.
I spent many years as Captain of a very active dive club being part of a sailing club and we had lots of wonderful dive trips around Australia and parts of the World. Western Australia has some fantastic sites very close to Perth and many more around the state. We had a range of wonderful people from all walks of life that made for very enjoyable times. These trips made for some firm friendships being made.
Over the years I have been lucky enough to dive in many countries and meet wonderful people.
I literally fell into Hard Hat diving in 2009 when a circular from the Historical Diving Society (Australia), now HDS Aus-Pac called for members interested in being part of the first ever certified course in the world for "Recreational Standard Dress Diving".
The course was run by Frank Ziegler one of the owners of Professional Diving Services under the NAUI banner. As a director of NAUI Frank with Steve Taylor wrote the course.
The following year in 2010 a new course was also introduced to those who had qualified in 2009. It was again NAUI accredited as "Advanced Recreational Standard Dress Diving"
These courses have become so popular that they are full each year and there is also a waiting list.
The course is conducted at the country town of Portland Victoria where we all spend a lovely long weekend together.
Unfortunately we had to cancel the 2020 + 2021 courses due to Covit.
Some of the following pics show my Desco "Abalone" being made and final finish. many thanks to Desco U.S.A.
The section on Porpoise explains the history of the worlds first commercial single hose diving system (1952) to which all current scuba are based on.
The section on SEA BEE by Airdive (believed to be the second commercially available single hose regulator in the world – 1954) allows everyone to be able to read, print copies off all documents I have been able to locate from the company's archives. Current owner of Airdive Eric Percival has been very generous in passing all this information on so it will not get lost. I also visit Eric regularly where I use the 1950's rubber compression molding machines to make components for the SEA BEE units still operating.
Please wander through my site and enjoy.
I am very happy to receive your correspondence.
Peter McMahon
Email: redwinepeter@yahoo.com