Vintage Dive Gear
A place for all things vintage diving related.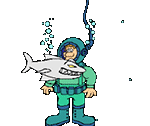 Welcome to the 'hardhat peter' website
Due to the amount of various dive gear I have acquired from friends and store closures etc I have decided to show what I have with some being available for purchase by other collectors. Some items are probably not worth a cracker but remember "one man's junk is another man's treasure".
I started diving in Melbourne Australia in 1969 being qualified by the Australian Diving Academy (ADA).
Bill Sylvester was the man running the company and one of his trainers was Steve Taylor. I met Steve again about 8 years ago through the Historical Diving Society Australia-Pacific (HDS Aus-Pac) and we have become friends.
My diving over the ensuing years was spasmodic but I never lost the love of being underwater whenever I could. After the children moved out and I finally retired from the position of Captain of the Mundaring Volunteer Fire & Rescue Brigade I found that I had loads of spare time. So naturally back into the water as much as possible. In 2000 my wife decided to take up diving so I decided to re qualify through PADI.
As Captain of the Dive Section at the Fremantle Sailing Club for the last 8 years (retired in 2015) I had the perfect position to do as much diving as I could fit in. I have since completed many courses at all levels and found that doing a course was a great way to mix with other divers you did not know before. Many overseas diving trips gave us the opportunity to meet people from other countries and dive with them.
In 2009 a group of us became the first in the world to complete a new course by NAUI. "Recreational Standard Dress Diving". We followed that up the following year with "Advanced Recreational Standard Dress course". This has become a very popular course and is run each year in June at Portland, Victoria by Professional Diving Services owned by Frank Zeigler.
Enough about me. I hope that there will be some interest for others in my web site.
Very happy to receive your correspondence.
Peter McMahon
Email: redwinepeter@yahoo.com